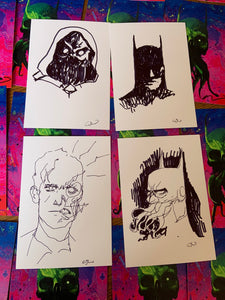 Batman City of Madness #1 GIVEAWAY!
We're so lucky! 
Not only do we have an exclusive signed bookplate to accompany Christian Ward's Batman City of Madness #1 - he's also done four ORIGINAL SKETCHES on the reverse of the bookplates!
To be in with the chance of winning one of these beauties, all you have to do is pre-order here, or email us at shop@okcomics.co.uk to add this to your subscription list.
---